Beach Blogging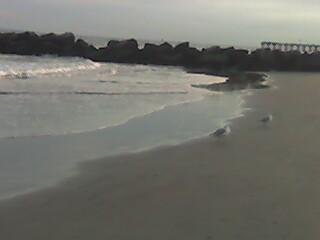 Being used has its privileges.
I was in court midmornng for an hour. After I was done I called into my office and was given the good news. I had the rest of the afternoon off. My reaction: Woohoo, I'm headed to the BEACH!
So here I am, having just finished a wonderful dinner by the water, enjoying the start of my weekend.
Tammi, this is for all the times I read your Florida beachside posts wishing it was me living life!
For full envy effect pictures will be provided later!
Posted by Michele at August 26, 2005 06:58 PM | TrackBack