Blogging Attire - pajamas or ...?
Contrary to popular belief, bloggers, like those at Beautiful Attrocities, don't wear pajamas when they blog.
I blog in different outfits depending on my mood. When I feel like frolicking online I wear this little number.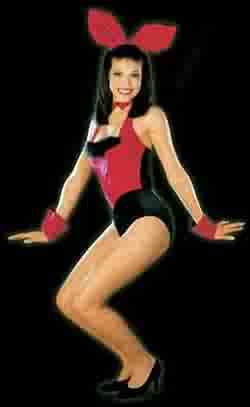 This is what I wear when I'm in my digital brown shirt mood.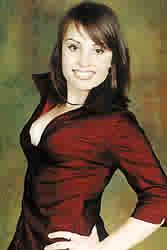 On sleepless nights when I'm burning the midnight oil, comfort is the name of the blogging game and it's me and Mickey till dawn.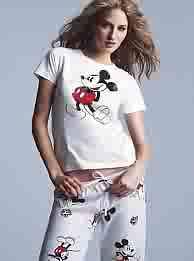 (via A Likely Story.)
Let's dispell the pajama myth now. Send Harvey of Bad Example a picture of what you wear when blogging and let's show CBS that they're wrong on more than just the memos!
UPDATE 1: Disclaimer: The above pictures are of professional models. Any resemblance between the blogger and the models is purely coincidental.
UPDATE 2: I've been receiving lots of emails with interesting pics of people that are too shy to post their attire. All I can say is, thank you, I'm touched and inspired. Inspired to explore other blogging attire. I'd like to encourage the shy ones to consider using photo shop to perhaps super-impose Dan Rather's head onto their body, to have fun "forged" out of artistry. What say you shy ones?
HAPPY BIRTHDAY PIXY!!!! BTW, What are YOU wearing right now???
Posted by Michele at September 20, 2004 12:15 AM